Aaron:
Aaron was born in Lafayette and has lived in District 5 his entire life. Although he's attended schools both inside and outside of the district such as Woodvale Elementary, L.J. Alleman Middle, & finally Northside High School, he's used these childhood experiences to frame a well-rounded experience of the rich culture of Lafayette.
As a child, Aaron realized that his passion was for computers. He built his first website and created his first windows app before he was 10 years old. He learned how to program in Python, then C++ at the age of 8 years old.
Aaron also shares a passion for his local and global community. His greatest inspirations and mentors as a youth were Father A.J. McKnight, Louis C. Benjamin Jr., & John B. Freeman. Because of the knowledge that he's gained from these men, and opportunities that they've afforded to him, he has been able to work in his community by providing free technical support and education to people who may not have had access. He volunteers for Northside High School and makes him available to the children and young adults of the Northside for mentor-ship or just an ear to listen to.
Aaron has also worked as a volunteer in Haiti, repairing and upgrading computers at the University of Fondwa. He also assisted with the creation of a digital online library in Fondwa. Because of his experience working in Haiti, he has also been inspired by Father Joseph Philippe who is a close friend and mentor.
Professional Experience
Staten is a graduate of Northside High School and was enrolled in Louisiana Technical College's Computer Network Specialist program. He has built and engineered over 9 radio stations and works as the Director of Information Technology for a local non-profit. Staten's passion shines through the volunteer work that he does around the community: offering mentor-ship to students who want to work in the technology field and delivering technical support and education to those who do not have quality access to these services.
Future of District 5
Aaron's passion is to build a "Technology District" in District 5. He feels that the future of Lafayette should be directed by diversifying industry. "Technology is the future…we need to be ahead of the curve to be competitive in Southwestern Louisiana," Aaron explains. He is also passionate about working with LUS Fiber to provide Free Public Wi-Fi to combat Digital Divide issues that may arise between the North and South Sides of town.
Aaron wants to alleviate issues such as poverty and gun violence through educational programs, empowerment of the community, and transparent and equal distribution of knowledge. He wants to work to keep the youth of District 5 off of the street by invigorating and creating meaning programs that the youth are passionate about.
Aaron also feels that transparency is desperately needed in local and state government and will assure accountability in his actions while requesting accountability from other officials. "To create change in the community, we have to first lead with transparency and holding ourselves accountable for the changes that we want for District 5. I want to be a voice for my district by becoming a vigilant fighter for my community and a fighter of corruption".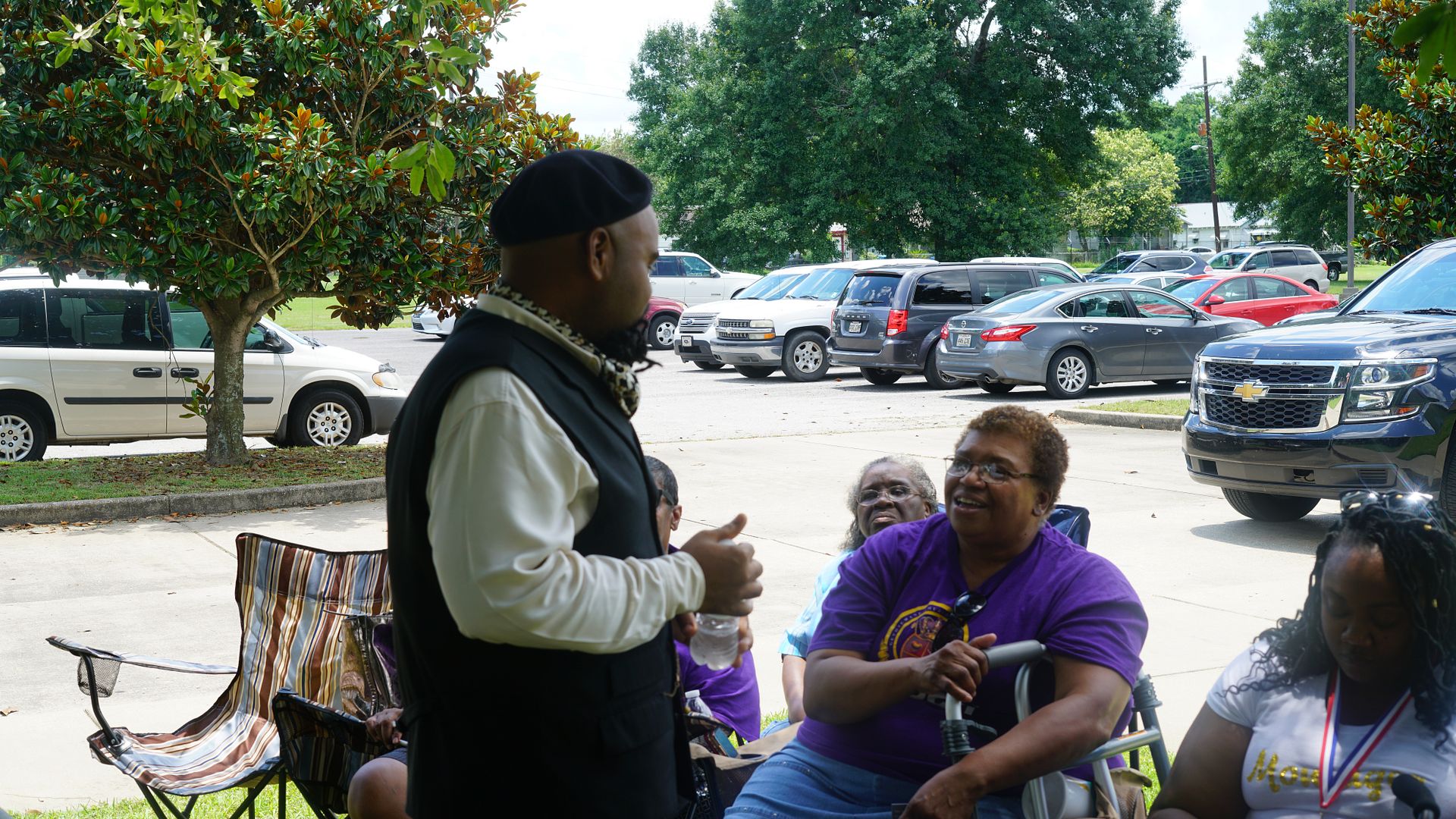 Lastly, Aaron feels that the Northside of Lafayette is plagued with Food Deserts and Oasis, and therefore citizens who most likely do not have transportation to travel to the other side of town for valuable food options, do not have options for quality food. With the closing of Wal-mart north, Aaron vowed to find ways provide better options for the citizens of Lafayette.
#comealivefordistrict5
#geauxvotestaten